Rental Application
Our rental application is available to you for download, just click the link: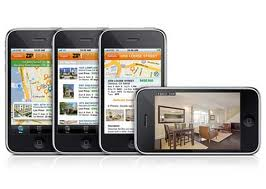 Mrs. Gunn-Bardot, Broker Manager for Showcase Property Management, has 30years experience as a Property Manager. She currently manages a staff of 12, and more than 2200 properties throughout Brevard County, and she provides Association Management services to 24 Condo, HOA and Commercial Condos.

In addition, she has opened a Commercial Department this year (2009), and currently manages 12 commercial properties. In January of this year (2009), she opened a Property Management office in Palm bay to provide a top notch service level to the Southern Brevard area.

Mrs. Gunn-Bardot attributes her success to managing a strong property management team, which includes a Property Inspector, a Maintenance Coordinator, Leasing Agents, and a Bookkeeper.

Mrs. Gunn-Bardot also specializes in revitalizing distressed properties. She provides a turnkey operation and coordinates all aspects of renovations. She has extensive experience with evictions and collections procedures.

Mrs. Gunn-Bardot has an excellent reputation of maintaining well-kept, high profit rental properties.